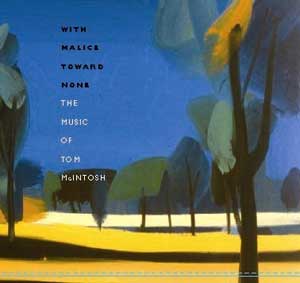 "one of the jazz highlights of 2004."
-- JazzReview.com
Tom McIntosh has widely been heralded for his abilities as a jazz composer and arranger, yet the trombonist did not make his recording debut as a leader until he was 76 years old. Fans of his superb writing will be delighted with all nine tracks on this IPO CD ... a follow-up recording to this outstanding CD is very much in order.
-- All Music
some of the most enticing jazz of the year written by one of the music's most engaging composers.
-- Times Herald Record
This is a compendium of the ''best of the best'' of musical blood in sundry incarnations: James Moody, Benny Golson, Richard Davis, Kenny Baron, Roger Kellaway, et al. Can it get any better than this? All this makes for a phenomenal medium for the group to interpret jazz with harmonic, melodic, and rhythmic abandon. The great talents contained herein offer us the wonderful complexity of jazz with all it's attendant & enjoyable gradations of emotion and feeling. The pulse, intelligence, and groove of this collaboration can do nothing but extend a positive impact on the idiom we love so much, namely jazz.