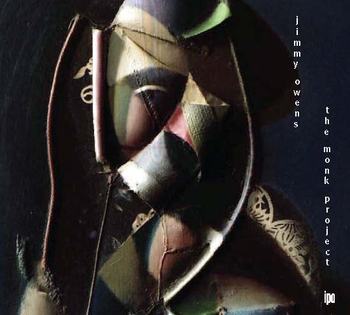 Four Stars
-- Downbeat
The end result is an effort that will please both mainstream and progressive jazz audiences. This should easily be a candidate for Best Mainstream Jazz CD of 2012, and comes highly recommended.
-- Cadence Magazine
I give a big thumbs up to this… There is not a weak track in this group of ten tunes. I highly recommend this disc to anyone with a love of Monk.
-- The IAJRC Journal
Mix in fresh arrangements of harmonically sophisticated and melodically angular and compelling songs, a diversity of superb improvisers from different generations to contribute to the performance, a large dose of inspiration, the artistic freedom (endowed by a thoughtful producer) for the leader and supporting cast to create to their heart's content, and a sprinkling of legacy (e.g. Monk) — and the only possible result is an energetic, delightful and toe-tapping jazz recording.
-- Jazz Inside Magazine
In a perfect world, The Monk Project would be a hit record. It finds veteran trumpeter Jimmy Owens and a hard swinging bop septet making fresh, joyful work of Thelonious' oeuvre. That's no easy task in a Monk-saturated world, but Owens' intricate arrangements and gift for melody unearth new riches in every tune.
-- JazzTimes
While there have been numerous tributes to Thelonious Monk over the years, Jimmy Owens' The Monk Project is a cut above.
-- Allmusic.com
Most tribute albums leave me cold, as they tend to detract, rather than add, to the honored artist. This one, organized by trumpeter Jimmy Owens, is done right, for a number of reasons. First, he was smart in that although he has the dependable Kenny Barron at the piano, he lets the rich horn team of himself, Wycliffe Gordon/tb, Marcus Strickland/ts and Howard Johnson/bari-tuba do the brunt of the work. Monk's idiosyncratic ivory textures are harmonized exquisitely by the four winds on tunes like "Well You Needn't" and "Pannonica." The rhythm team of Baron, Kenny Davis/b and Winard Harper is elastic enough to keep the music swinging yet retain the original quirkiness, and lesser known tunes like "Stuffy Turkey" as well as Monk's interpretation of "It Don't Mean A Thing" were brilliant audibles. This label puts out some fantastic material, and this latest release is up there with the best.
-- Jazzweekly.com
Owens has taken the music and transformed it into something new, yet something still quite recognizable. But more importantly, something that might well have brought a smile to the face of the legend. The Monk Project is jazz as it ought to be.
-- blogcritics.org