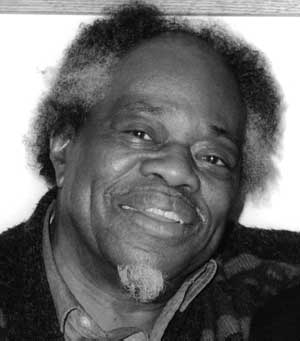 Sir Roland Hanna was one of the most accomplished pianists of his generation, and a soloist of uncommon imagination and musicianship. Born in Detroit, Sir Roland together with fellow Detroiters Hank Jones, Tommy Flanagan and Barry Harris established themselves (informally) as the "Detroit School of Jazz Piano." Close in age Tommy, Roland and Barry began playing and learning together at an early age and soon followed in the footsteps of Hank to become active participants in the New York jazz scene. At the same time, Roland continued his musical studies at the Juilliard School of Music and then joined Benny Goodman for a European concert tour. (By Goodman's request to the head of Juilliard, Roland's graduation exam – a performance of the Brahms "Variations and Fugue on a Theme by Handel," one of the most challenging and brilliant solo piano pieces in the classical repertoire – was postponed until the conclusion of the tour.)
Sir Roland performed throughout the world as a solo pianist and as a leader and featured soloist with orchestras, big bands and small groups of all kinds. He performed with most of the great jazz musicians of the past 50 years, such as Coleman Hawkins, Dizzy Gillespie, Benny Goodman, Charles Mingus, Sarah Vaughan (for whom he was musical director), Carmen McRae and many other giants, and was a featured soloist with The Thad Jones-Mel Lewis Orchestra, The Eastman Symphony Orchestra, The New York Jazz Quartet, The American Composers Orchestra, the Lincoln Center and Smithsonian Jazz Orchestras, The Detroit Symphony Orchestra, and the National Symphony Orchestra. In 1970, Roland was knighted by then President William V.S. Tubman of Liberia for humanitarian services to that country.
Sir Roland was also a prolific composer. A catalog of over 400 compositions includes not only works for standard jazz ensembles but also chamber music and larger works for piano and orchestra. Among his compositions is a ballet for jazz orchestra and strings, commissioned by the BalletMet of Columbus Ohio and choreographed by Graciela Daniele. His four-movement "Sonata For Chamber Trio and Jazz Piano" was recorded on Angel Records and his "Sonata For Piano and Violin," commissioned by The Library of Congress, premiered in Washington, DC and was performed in New York by the New York Philomusica Chamber Ensemble and the Sanford Allen Chamber Ensemble.
Sir Roland was a tenured professor at the Aaron Copland School of Music, Queens College, The City University of New York.