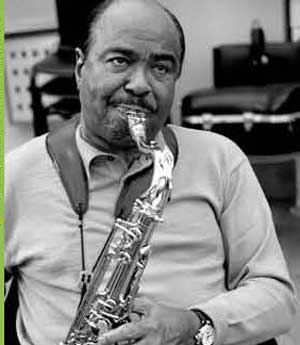 NEA Jazz Master Benny Golson is one of the most important composers and instrumentalists of modern jazz.
A native of Philadelphia, PA, he started experimenting in jazz with his close friend, John Coltrane, with whom he grew up. After graduating from Howard University in 1950, Benny toured with Bull Moose Jackson's R&B band, which included one of his main writing influences, Tadd Dameron. During the mid-1950s, Benny wrote for Donald Byrd, Oscar Pettiford, and Art Farmer, and toured the world with Dizzy Gillespie's big band as both a writer and tenor saxophonist. During these years, Benny wrote a number of tunes that became jazz standards, including "I Remember Clifford," "Killer Joe," "Stablemates," "Whisper Not," "Along Came Betty," and "Blues March."
After playing with Art Blakey in 1958-9, he formed his own quintet with Curtis Fuller, which became the "Jazztet" with the addition of Art Farmer, a band which lasted from 1959-62 and achieved a permanent place as one of the great small group ensembles in jazz history. During the 1960s and 1970s, Benny focused on writing, first for jazz-related big-band and vocal albums, then for television. He returned to playing in the late 1970s, and toured with the reunited Jazztet in 1982.
Benny has maintained an active performing schedule and written extensively for film, television and concert. His First Symphony had its premier at Lincoln Center and he has composed original concert pieces for violinist Itzhak Perlman (Lincoln Center, 1996) and the 100th Anniversary of the Juilliard School of Music (2005). Benny was featured in Steven Spielberg's 2004 film, "The Terminal," as the last subject of the famous "Great Day in Harlem" photograph whose autograph, sought by the character played by Tom Hanks, was key to the film's plot.